Okarito Lagoon and Mapourika Landscape Workshop
7th. 8th. and 9th. May 2021
Fully booked but contact me if you would like to be on the wait list andrisapse@gmail.com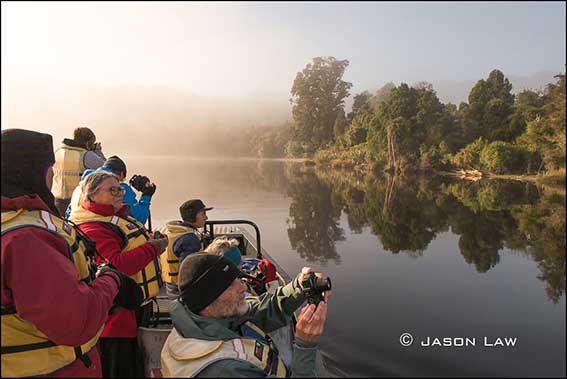 I choose May for my workshops as the sun angles are perfect for sunrises and sunsets on the Southern Alps. May is also the time of mist and calm conditions. On all fine days in May I expect reflections and early morning fog on Lake Mapourika and Okarito Lagoon. Perfect conditions for moody mysterious landscape photography.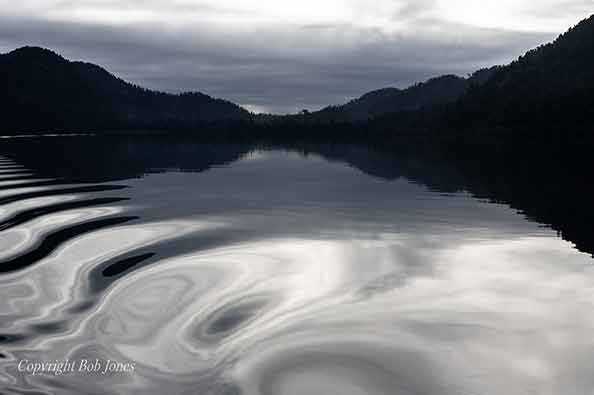 Okarito Lagoon and Lake Mapourika offer unique views of Mount Cook and the Southern Alps framed by Kahikatea and Rimu Rain Forest. I have lived in Okarito for more than 20 years and have thoroughly explored the seldom visited waterways flowing through the rain forest and located view points that are only accessible by boat. Okarito Boat Tours have a flat bottomed 12 seater jet boat which is ideal for shallow water and the ideal platform to photograph the forests with the spectacular backdrop of Mount Cook and the Southern Alps. Paula and Swade are qualified tourism operators with an impressive knowledge of the flora and fauna that will be encountered. Life jackets are provided.

During the 3 days of the workshop we will be out on the lagoon or lake at around 07:15 and return to shore about 10:00. Given good evening light we will repeat the boat trips for sunset images. In between we will be indoors discussing, learning and reviewing some of our images.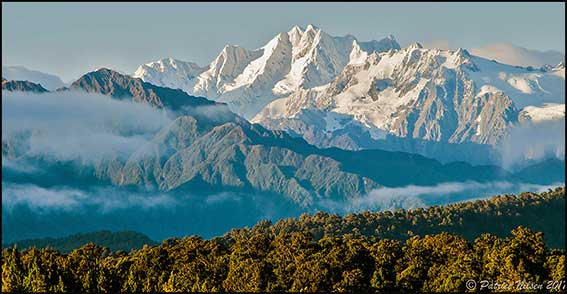 What You Will Learn.
The art of seeing and isolating the essence of the landscape.
The use of colour, tonal recession, focal length to help create that elusive third dimension.
The psychology of colour.
Previsulisation and planning.
Mood and emotion. if these are not incorporated the image will not have lasting appeal.
Technical discussion and AV presentations covering my work flow from RAW to Master TIFF, Dynamic range, HDR, Stitching, Focus Stacking.
Isolation of the defining essence. Technical aspects of a landscape image are relatively simple to overcome. The aesthetic considerations however, are essentially the backbone of any image. Isolating from the scenery in front of you, defining the essence, and producing a simple graphic response from what is basically a jumble of unrelated visual patterns is an art that first needs to be understood then practised.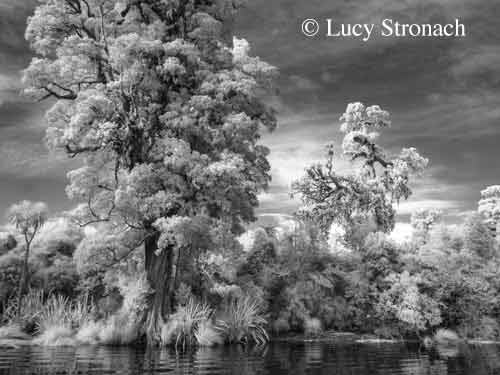 What You Need To Bring.
Camera gear, including a tripod. Wet weather clothing, gloves, warm hat, warm jacket and small umbrella. Gumboots will be useful. A large plastic bag to protect your camera gear in the event of rain.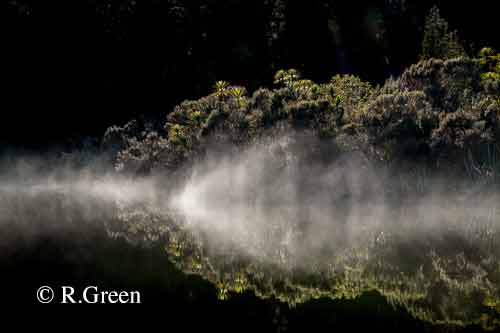 $1,780-00, The Price Includes.
Three days photography tuition including group discussion and image evaluation.
Morning and afternoon tea on 3 days. 3 lunches. 1 group dinner on Saturday evening.
Department of Conservation concession fees. Okarito Boat Tours jet boat and skipper for 3 days.
The Price Does Not Include.
Breakfast. Dinner on Friday and Sunday evening. Accommodation. There are houses available in Okarito or if you prefer luxury there is The Oasis Hotel about 20km. south of Okarito or a variety of Hotels and Motels in Franz Josef Glacier about 25 km. south of Okarito.
Refund Policy.
Full refund until 30 days prior to May 7th. 2021. After that date no refund. A minimum of 6 participants are required. If less than this number register, the workshop will be cancelled and a full refund will be made to to those who have registered and paid. Refunds will be minus any credit card or bank charges.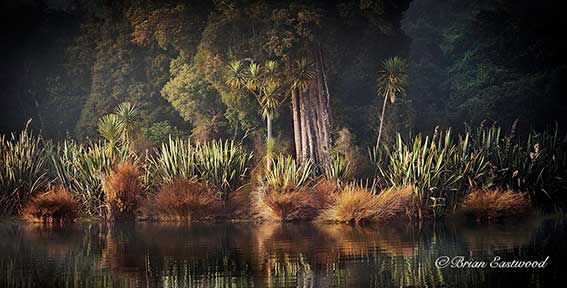 Waiver of Liability.
Andris Apse Photographer Ltd and Okarito Boat Tours shall take no responsibility for personal property loss or damage during the duration of the workshop.